Chip Childs: CEO & President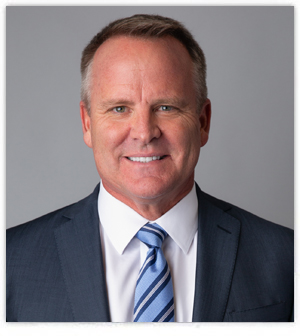 Russell "Chip" Childs is CEO & President of SkyWest, Inc. He was named CEO and nominated to the board of directors in January 2016 and has served as President of the entity since 2014.
Since joining the company, Chip has led SkyWest's evolution as the world's largest regional airline. SkyWest was named one of Fortune's Most Admired Companies in 2019, one of the Best Companies to Work For in 2015, and Regional Airline of the Year by Air Transport World for the third time in 2014. In recent years, SkyWest has secured key dual-class fleet flying agreements with major airline partners Delta, United, American and Alaska Airlines, redefined its strategic objectives, and elevated financial and operating performance at SkyWest Airlines.
Chip has guided the company through some of the industry's most challenging times while maintaining a focus on the long-term stability and success of the company and its nearly 14,000 employees. His commitment to SkyWest's people, coupled with his management of partner carrier relationships, financial planning and internal controls have helped ensure SkyWest is best positioned in one of the most highly competitive segments of the industry. His value-based, innovative approach continues to successfully create opportunity and provide value for SkyWest stakeholders.
Chip joined SkyWest in 2001 as vice president – controller, and served as President and COO of SkyWest Airlines from 2007-2014. He serves as a Director on the Salt Lake City Branch of the Federal Reserve Bank of San Francisco and is the Chairman of the FAA's NextGen Advisory Committee. He earned his bachelor's degree in economics and master's degree in accounting from Brigham Young University. He and his wife Jennifer have three sons and a daughter.